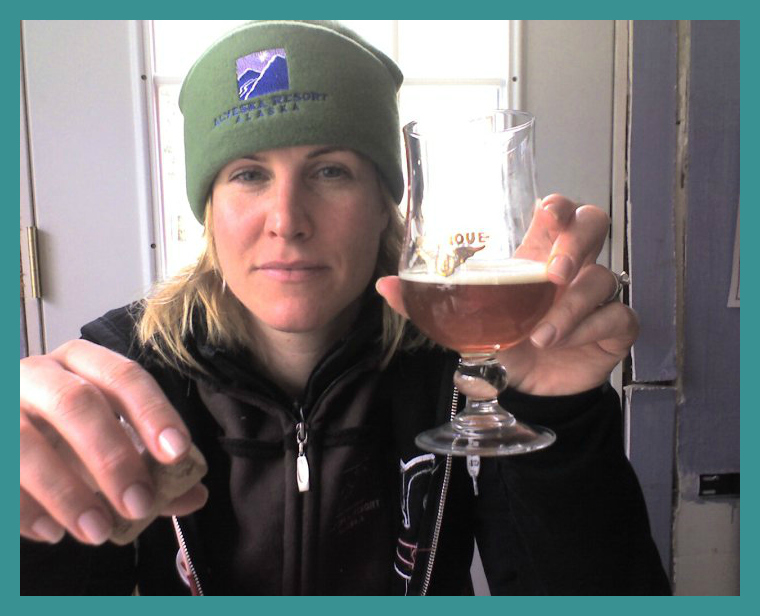 "The latest in a summer of American imports to Edinburgh, Pauley's flawless confidence and no-bullshit attitude make her a sharp, polished performer. Her ability to flit from charming anecdote to viciously biting punchline at a moment's notice makes her a fascinatingly unpredictable comedian; an animated, emotive spectacle with an innate sense of where the laughs are."
                                                                              – Marcus Kerhohan, The Journal (Edinburgh)
"Bernadette is a great comic because she didn't take any shortcuts to get to where she's at. Her looks versus her life experience are polar opposites, which creates a situation where she can really shock the audience with her view of the world. Always great to watch her work."
                                                                              – Bill Burr, The Comedians Magazine
"What I like about Bernadette, is her completely honest and smart ass style that can compete with the best of the guys."
                                                                              – Caroline Hirsch, Owner of Caroline's on Broadway 
"She is a female comedian who fearlessly goes against the grain and, despite her beautiful exterior, is as crude and edgy as the guys."
                                                                              – Two Drink Minimum Magazine
Bernadette Pauley on Gotham Comedy Live AXStv from Bernadette Pauley on Vimeo.
CLICK HERE FOR RESUME
AWARD WINNING COMEDIAN AND EVENT HOST LISTED AS "THE BEST OF NEW YORK CITY LIVE COMEDY" IN THE NEW YORK POST. Bernadette Pauley is one of the most highly demanded special event comedian/hosts on the circuit. Her TV comedy and hosting credits include GOTHAM COMEDY LIVE, COMICS UNLEASHED, COMEDY CENTRAL, ETC. (full list available upon request). ST. JUDE, PROCTER & GAMBLE, TRUMP NATIONAL GOLF CLUB and SOHO HOUSE are just a few of her past clients (full list also available upon request). Bernadette's jokes have been published by The Huffington Post and The New York Post. A regular performer at both Los Angeles and NYC All Headliner comedy clubs she was recently featured in The Comic Strip Live documentary "Eat, Drink, Laugh" along with Chris Rock, Louis CK and Jerry Seinfeld. 
She's thrilled casino, theater and fundraising audiences in 43 of the 50 US states, Asia and Europe. Whether you're entertaining employees for a holiday party, raising funds for charity or presenting corporate achievement awards, Bernadette's energy, warmth and sharp wit will ensure your event is a success! 
 You can read her latest blog posts on CRAZYTOWNBLOG.com and right here.